Pathlight
Pathlight is a software tool for data-driven manager to successfully manage remote large-scale teams. By leveraging the idea of Pathlight bringing data, communication, and people together, we developed a brand identity that embodies the platform as a place where data-driven management is less time consuming and more focused on the human side of management. We developed a visual design system that included logo-type, color palette, icon, brand guidelines, and other various touch points.


Creative Director: Shawn Petersen
Senior Designers: Aliza Kravatz & Tal Schuszler






One key feature of the platform was the employee health score. This health score would show a team's overall success based on different data points and metrics. Our goal was to create an icon that would be the face of the brand, but also a direct correlation to the health score anatomy. We did this by creating a circular, graphic mark representing the relationship between a manager and their employee, working together seamlessly with the help of Pathlight.








The bright gradients in the health score icon bring life into an otherwise monochromatic industry, while the circular brand elements create playfulness and forward motion.

As an employee's health score progresses on the platform, the gradient complexity also progresses until it becomes a combination of purple, blue, and green. This color relationship was thoughtfully considered when designing the product icon as it would live in tandem with the health score on the platform.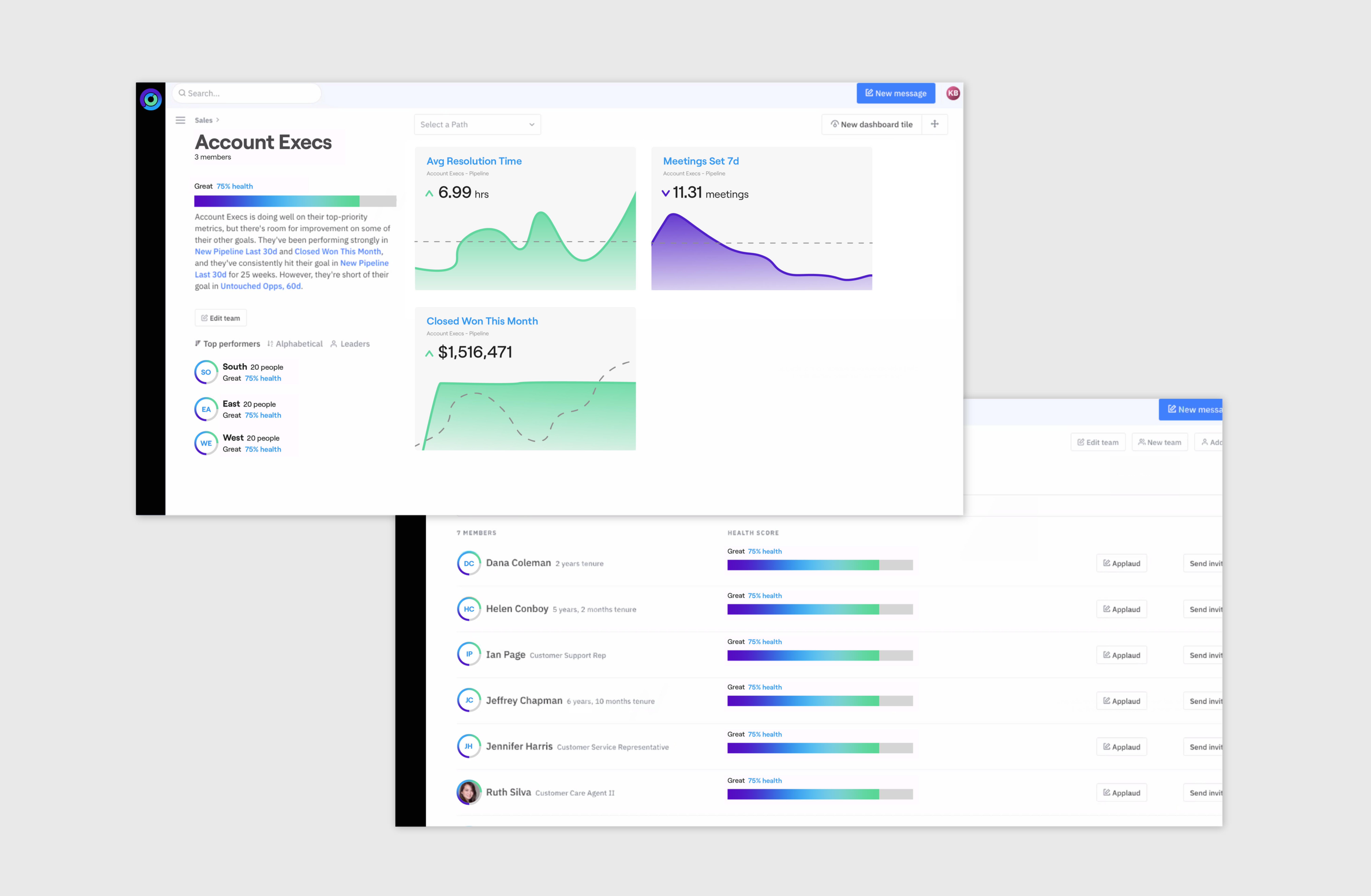 Previous icon explorations

All Raise
All Raise is an all-female non profit dedicated to using the power of community to accelerate the success of female founders and funders in the venture capital industry. Our goal was to create a visual identity refresh & website that embodies All Raise's core values while highlighting the data that drives the movement forward. The VC industry shows an underwhelming amount of women in leadership positions, which All Raise strives to change by providing bootcamps, events, mentorships, and the data to prove it all.
allraise.org
Creative Director: Shawn Petersen
Design Director: Graham Barey
Senior Designer: Aliza Kravatz
Designer: Vivian Kim
Senior Developer: Nick Quebbeman
Based on findings from our inspiration, we developed a modular graphic system to draw attention to key areas of content. Our key design principles; strength, connection, and action, provided guidance for developing bold visuals for the brand. The dotted pattern references how important data is to create change and a metaphor of women standing together in unity, while the gradient expresses the diversity of people in support of All Raise's mission and the blending of ideas and perspectives.
The website was structured around three primary audiences users may resonate with when visiting allraise.org. These were catagorized into whether you were a Founder, Funder, or Ally. The result was a dynamic, modular system that could flex and flow based on the content of the page.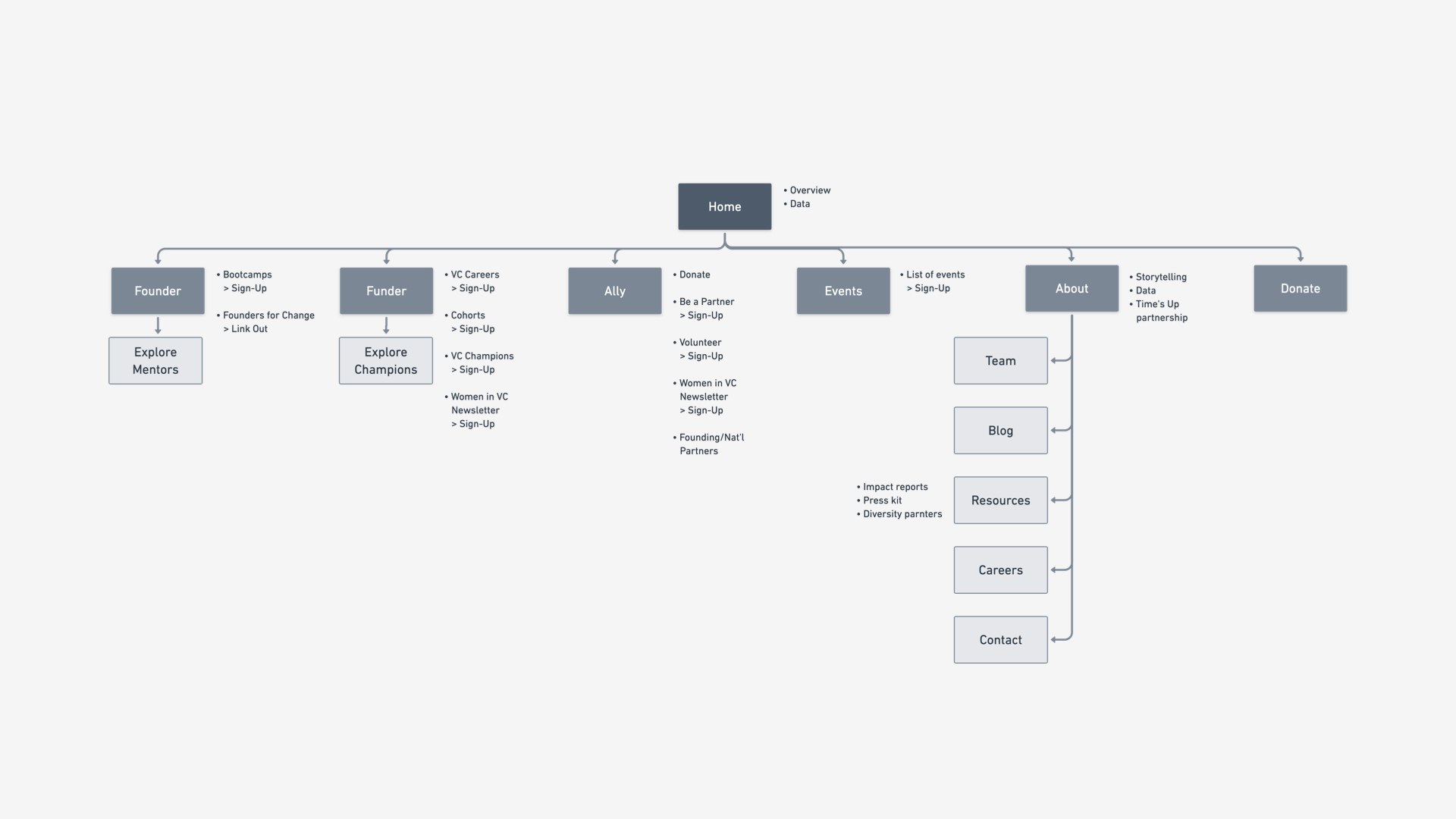 Interactive timeline
Interactive quote module
Bold typography and gradients emphasize stats and infographics about the underrepresentation of women in tech, and a robust data-visualization system maximizes the impact of these alarming stats.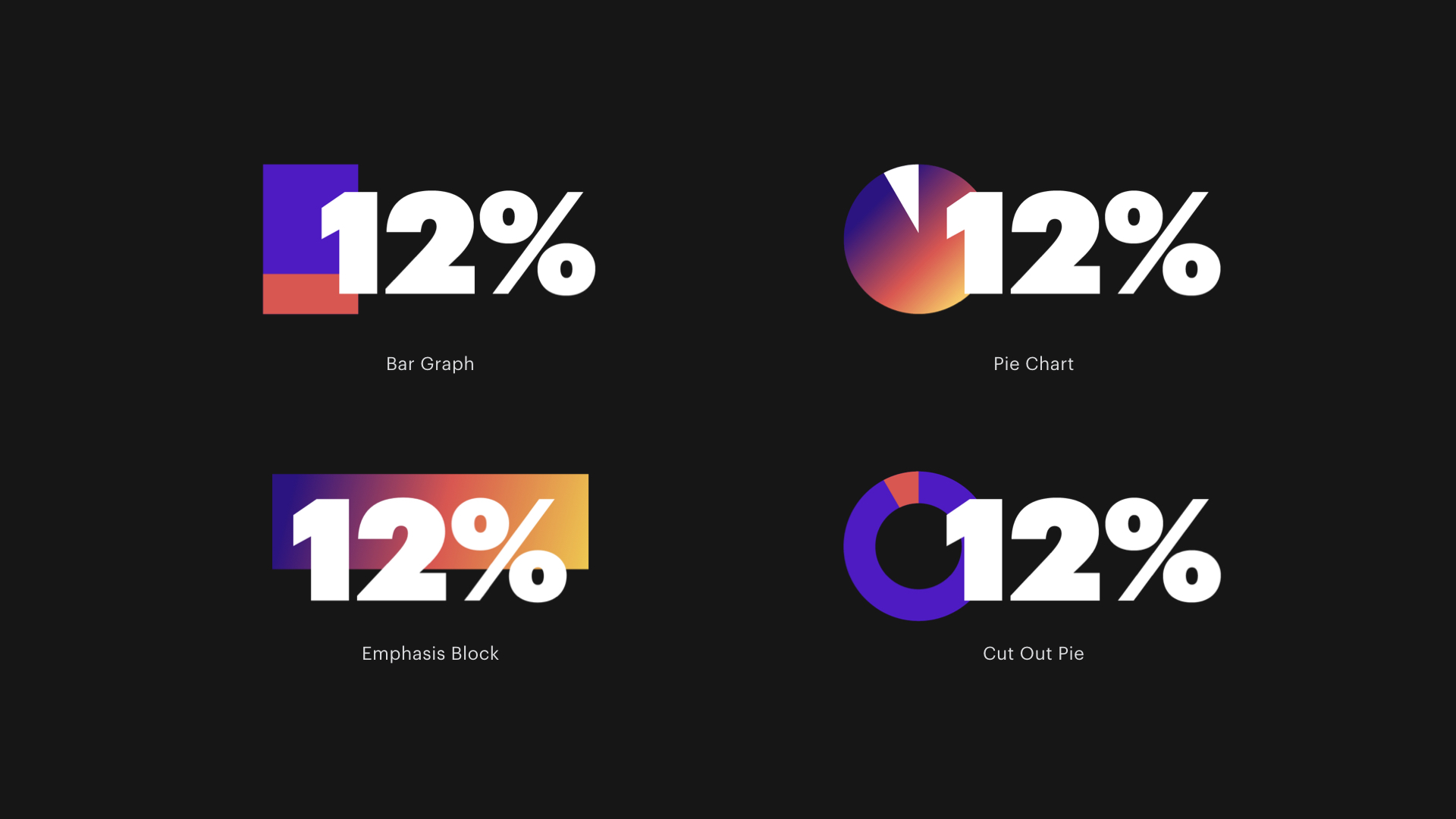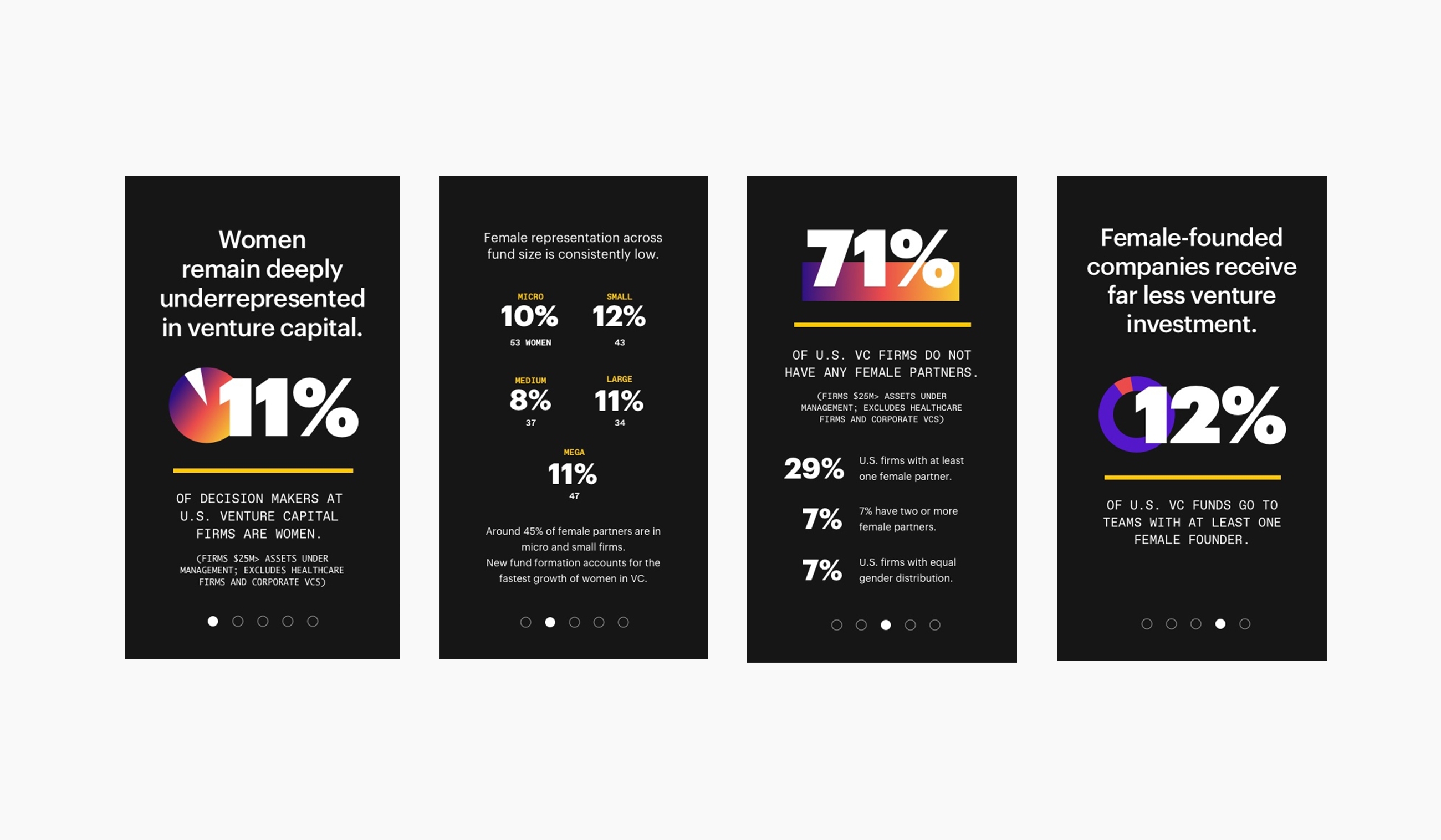 VSCO Monochrome
To expand their ongoing Made for Samsung partnership, VSCO asked Nelson Cash to create a mobile phone theme as a perk to VSCO creators. Our challenge was to translate VSCO's refined aesthetic for Samsung's mobile UI. The phone experience was intended to be a safe space for creatives to thrive, bringing the familiarity of the in-app VSCO experience to the Samsung phone theme. Considered color choices and simplified UI elements were extended from the VSCO brand aesthetic into the phone interface. Out of this we developed an experience that would resonate for VSCO's existing community, raising brand awareness and reaching new audiences globally.


Creative Director: Shawn Petersen
Senior Designer: Aliza Kravatz
Designer: Erin McCarthy
Senior Developer: Nick Quebbeman
Inspired by VSCO's iconography, we created an expanded set of app and weather icons that merged playfulness with utility. We further refined our icons by using a 24x24 grid to construct the geometric and modular shapes.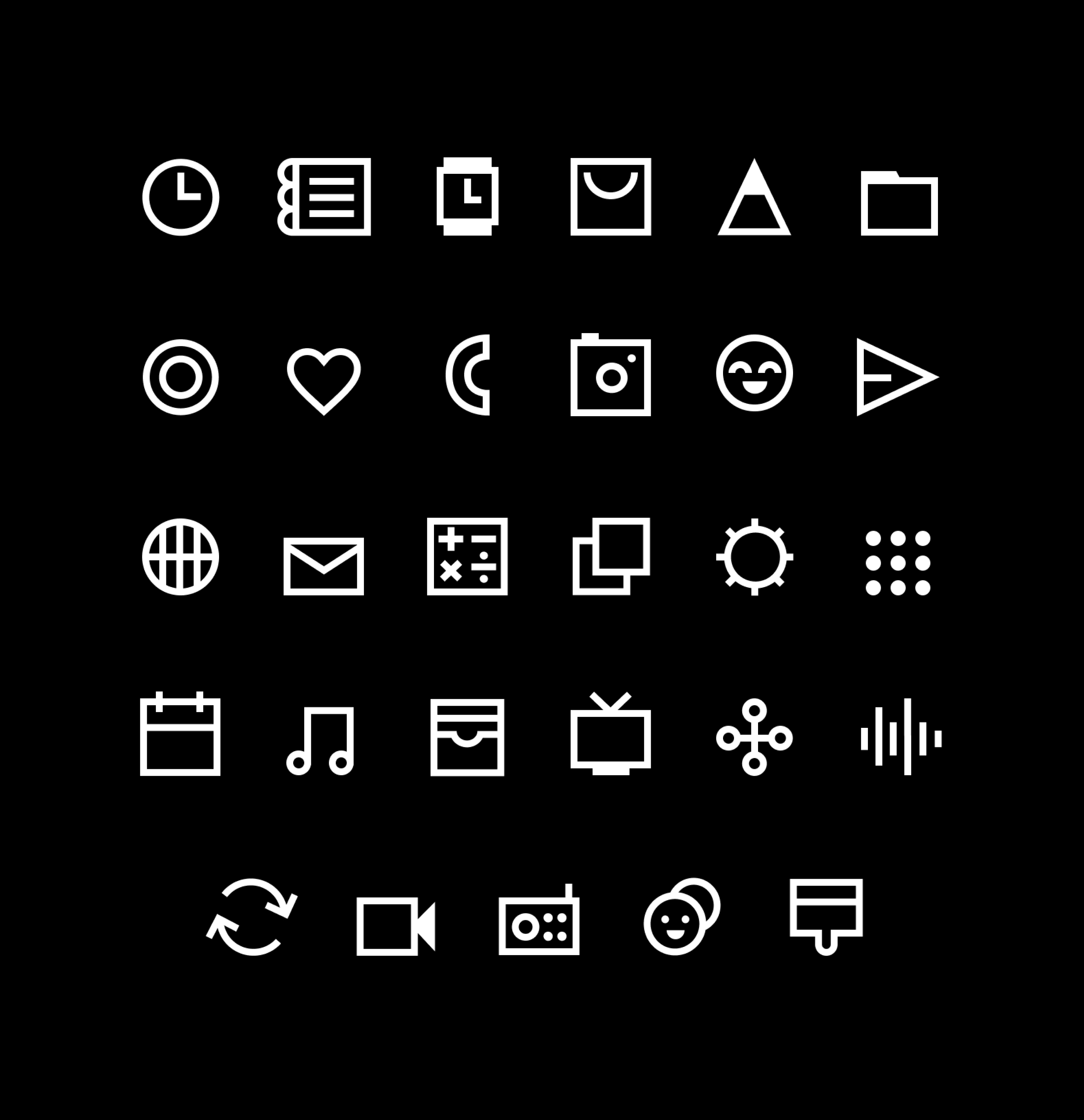 Taking brand concepts of metamorphosis and chaos, we created an abstract animation of the word "CREATOR" for the lock screen. The abstract shapes, movements, and forms evoke atomic movement and cellular reproduction.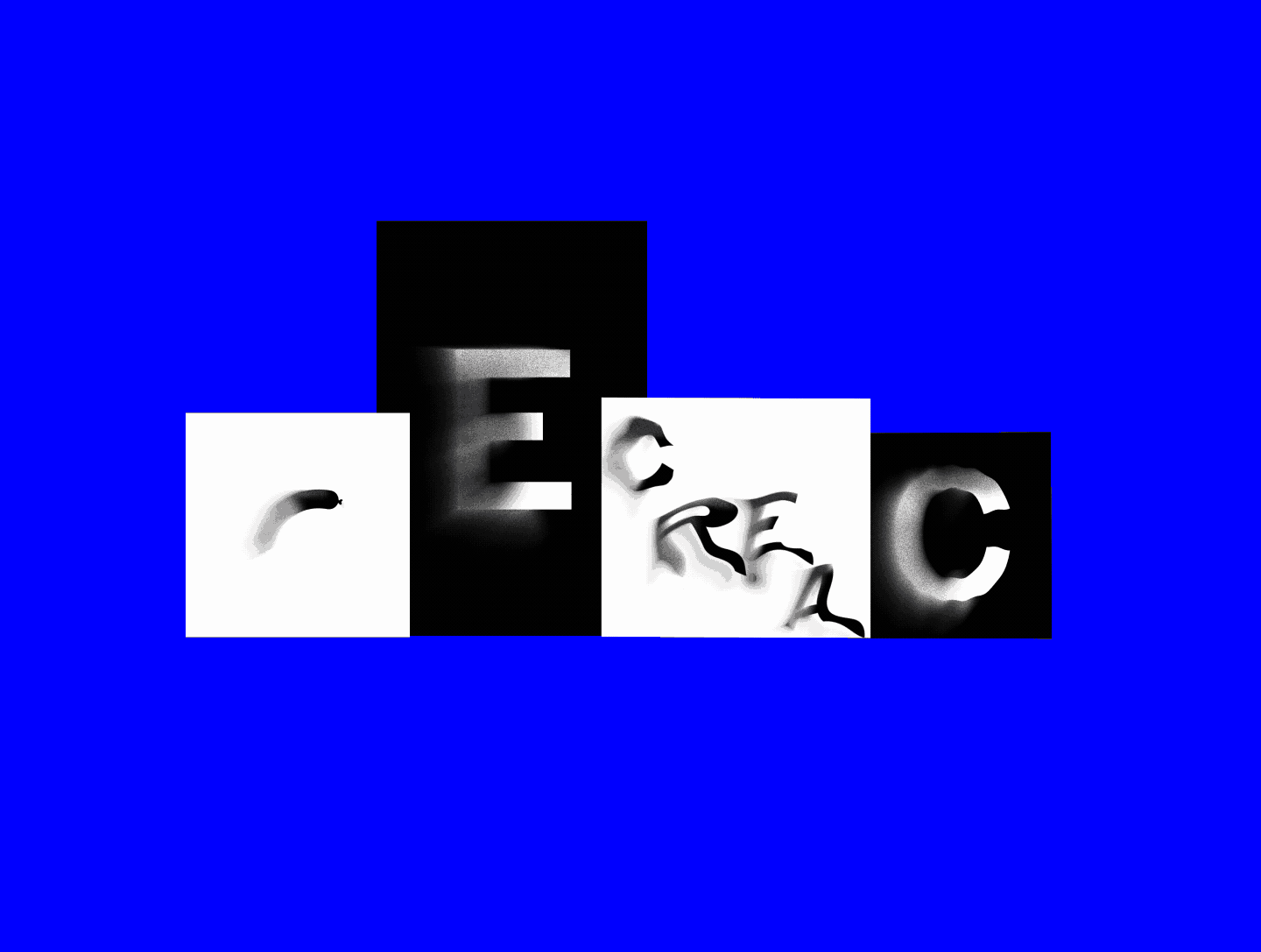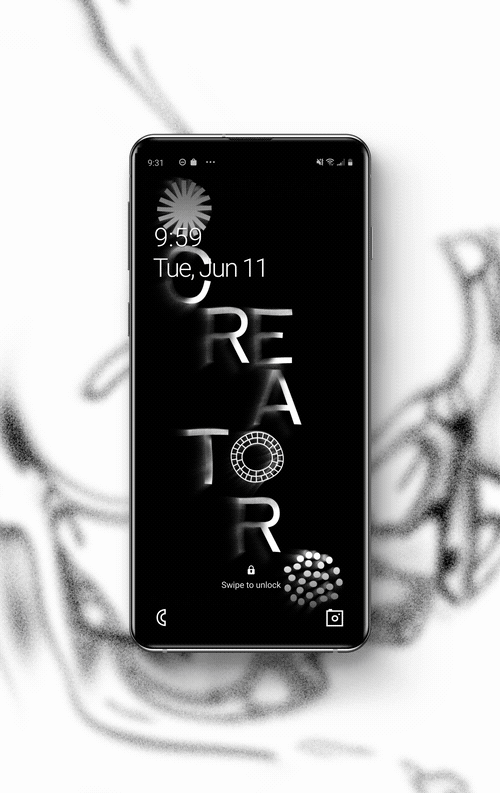 Mercari.com
Mercari is an ecommerce retailer selling new and used items from user to user. While at Nelson Cash, I helped create a flexible, consistent web experience to help users navigate the site with clarity and purpose—allowing them to shop or sell faster. As part of this experience, we created an extensible design system to assure visitors of Mercari's legitimacy and modernity while also being able to modularly build-out the site. We also developed new wayfinding moments throughout the site to reinforce trust in the shopping experience.


Creative Director: Shawn Petersen
Senior Designer: Aliza Kravatz
Senior Copywriter: Hillary Churchill
Homepage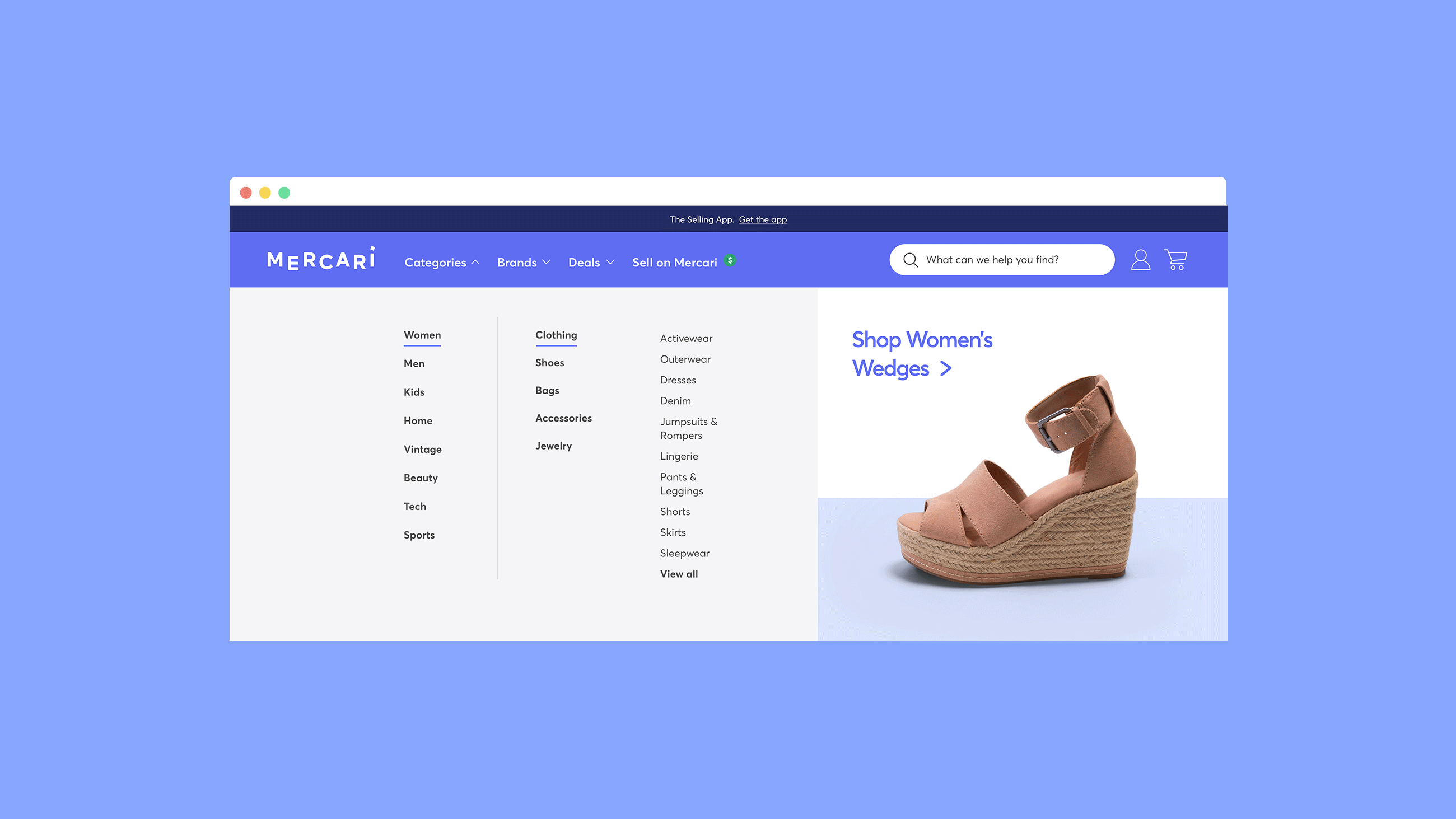 In addition to the homepage redesign, the item detail page was focused on highlighting the seller's profile and reviews to give personality and social credibility to them. We also reorganized content on the page to help a user easily decide if they wanted to purchase or not, while being able to message the seller with questions.

The Brand page was created for users to easily search for a brand in alphabetical order, while also showing the abundance of brands on Mercari. A simplified 'A-#' navigation at the top could quickly take you to a multitude of brands down the page.
Side Projects

An on-going feed of illustrations, posters, and animations I've been making in my free time & for clients.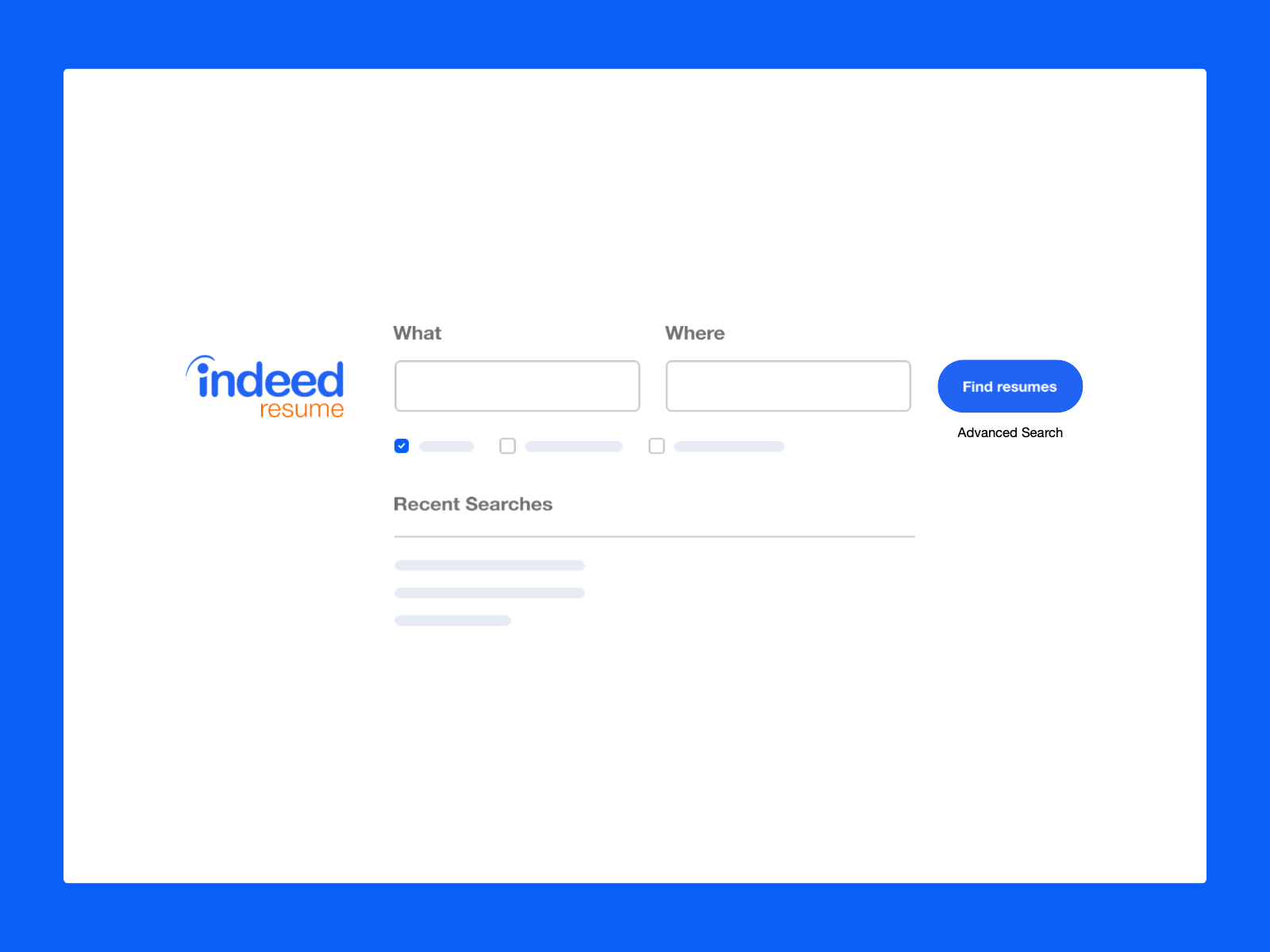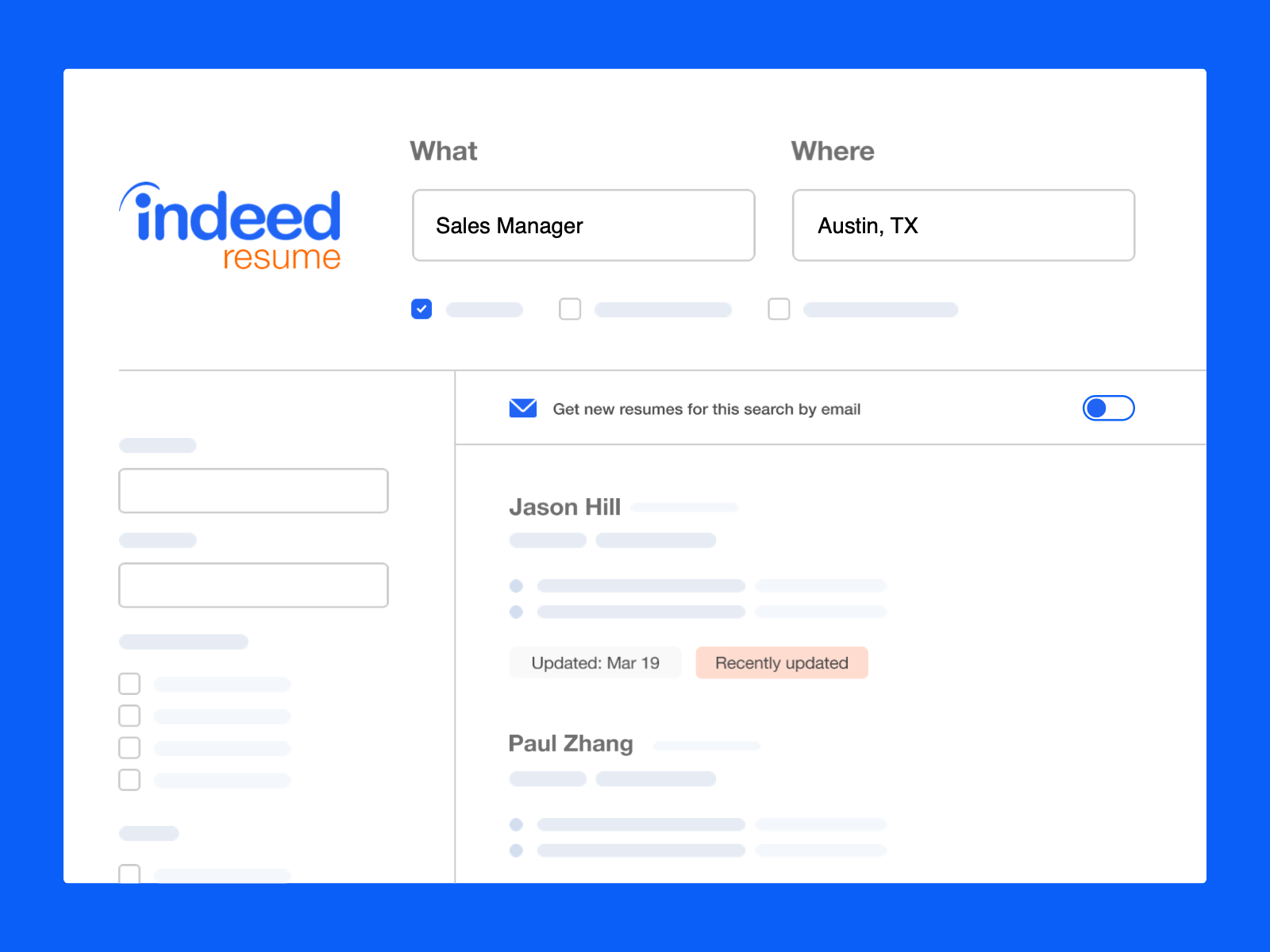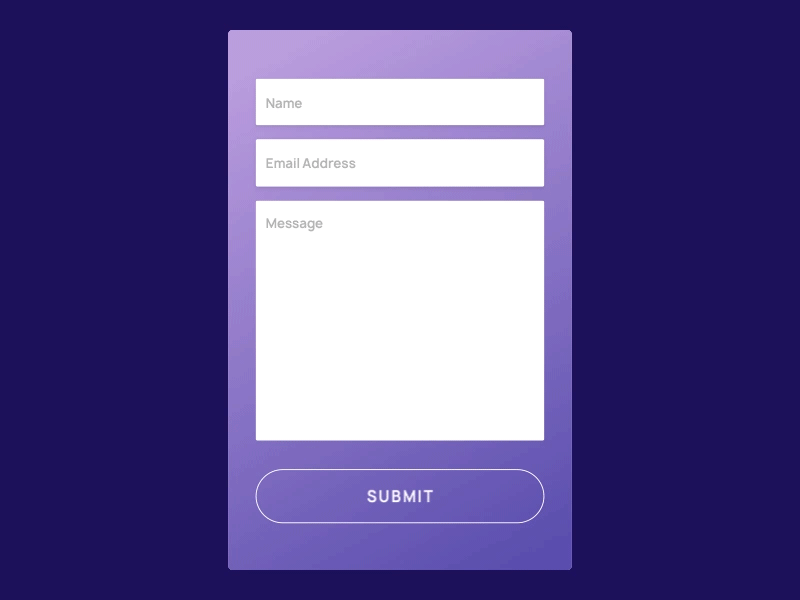 Clients

Nike, Jordan, Burton, Google, Vivint, VSCO, Michelin, Mercari, EA, Epic Games
Interests
Branding, UI/UX, Product Design, Systems Design, Art Direction, Prototyping